I first contacted Mark back in 2017 as I needed some direction improving my fitness and strength, in preparation for a big charity challenge I was undertaking in the spring of 2018. The challenge was an extreme endurance event, it required specific training, and I had never tackled anything like it before. Mark understood what was necessary, really tailored his sessions towards the challenge – while still managing to give plenty of variety throughout what was a fairly intensive period.
I ended up completing the challenge a stone lighter, feeling strong both physically and mentally, and am confident this was a direct result of the huge benefits of Marks PT sessions.
So much so, that I am still working with Mark and training regularly 2.5 yrs later. The sessions remain both varied, as well as fun, and I have now successfully completed the same challenge a 2nd time.
There are 100's of PT's out there – but in my experience very few with as much detailed technical knowledge and expertise as Mark. Thoroughly recommended!
Andrew, Surrey
Started working with Mark to improve both brain and body – feeling emotionally and physically out of shape, something needed to change to improve all round health for my years ahead.
Kirsten, Surrey
Will, Surrey
Changes to nutrition and training delivering results!
Habits and routines had taken over that weren't benefiting health and energy, so some changes needed to be made. Now Looking and Feeling Great!
Mr A Ellis, Godalming
Adrian came to me looking to maintain health and fitness, with a running background. Introducing resistance training to his week, we've not only shaved off scales weight, excess around the hips, but added some lean muscle and a more 'solid' structure, which running alone doesn't give.
At an in depth medical, Adrain was told, based on his results; "Whatever you're doing, keep doing it!" – Love it!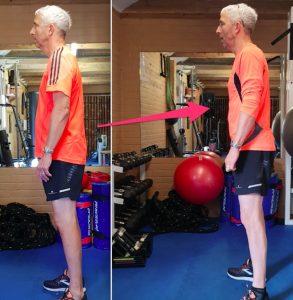 Mr & Mrs P, Tilford, Surrey
We started (and still) joint PT sessions with Mark in May 2018 with quite a lot of trepidation. We both came from a point of almost zero fitness and eating and drinking too much. Mark has been fantastic and realistic in his approach with us. He is so knowledgeable and motivational, and tailors the sessions to meet our individual needs. It has made such a difference to us both not just physically but mentally as well. We have both lost weight (over 1 and a half stone combined!) and changed shape. We still have our relapses but are quick to get back on track again. We might not always feel like going to PT but we always leave feeling so much better! We couldn't recommend Mark more highly.